Become an apprentice lineworker!
Are you struggling to find a career? Are you hands-on, like working with tools and enjoy being outdoors?
You could become a certified apprentice lineworker through programs at Central New Mexico Community College in Rio Rancho, N.M. and Doña Ana Community College in Las Cruces, N.M.
Because our industry has difficulty filling vacancies, these quick-start programs are designed to provide you the technical background and manual skills needed for installation and maintenance of electrical power cables.
Upon obtaining your certification, your training may continue through a New Mexico electric co-op's apprenticeship program, which provides a combination of on-the-job and classroom experience.
Once your apprenticeship is completed - in four years - and you have passed your tests, you achieve journeyman status!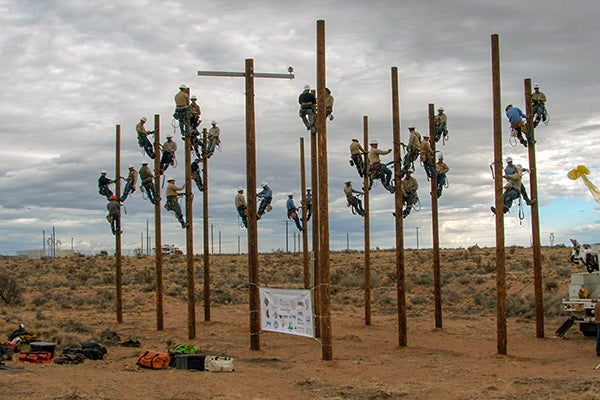 To learn more about the programs, contact Continental Divide Operations Manager Angela Evans at (505) 285-6656.